*Our Fruits Business is moving to

Make the Fruits Ltd.
FUJI WAGO Apple

Japan`s Luxury Fruits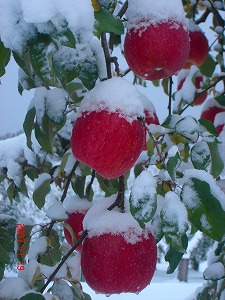 JAPAN is the country where FUJI Apple was developed as hybrid in 1930's and is currently produced at various cities.
However, FUJI WAGO Apple (和合平りんご®), one brand of FUJI Apple and exclusively produced at a tiny village `WAGO daira`', is incomparably delicious and highly appreciated among Japanese fruits professionals, especially on:
・Special Fragrance
・Best Combination of Sweetness and Low Acid
・High Crunchiness & Unique Texture
・High Glucose Content
The background of incomparable deliciousness of FUJI WAGO Apple includes the excellent nature environment of WAGO-daira and legendarily high skill of apple producers there, while this is tiny village therefore the volume of production is quite limited.
Delicious! the secret
In November - January, we can sometimes (60% - 70% of total) see so-called `Honey-Core` in the center of FUJI WAGO apple. `Honey-Core` consists of water and sorbitol (sugar alcohol) which is normally transformed to fruits sugar or sucrose, and one good proof of high glucose content and highly delicious taste, as it means that the apple is filled up by fruits sugar or sucrose.
`Honey-Core` is consumed by continuously breathing and alive apple as nutrient of apple itself, thus it is going to be disappeared gradually after it is harvested but no change of deliciousness itself.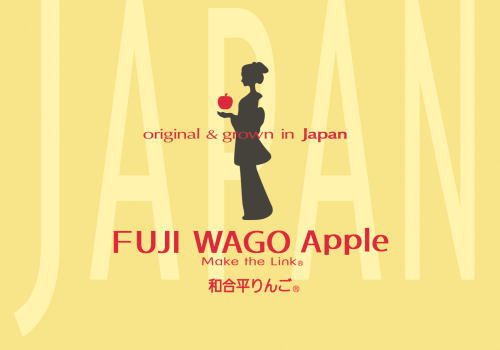 WAGO-daira

Home of Delicious Fruits
but only men and women with imagination can take it
WAGO-daira is the name of an area in Asahi-machi city of Yamagata, Japan.
WAGO-daira is part of valley alongside Mogami-river, where the temperature difference is quite extreme with fertile land therefore most ideal nature for apple production.
WAGO-daira is safe and free from the radioactive materials from Fukushima Nuclear Power Plant, because high mountain chain `Ohu-Sanmyaku` exists nearby and completely blocks the radioactive materials from Fukushima.
Other Products include but are not limited to...
●Sakurambo Cherry - from Yamagata, Japan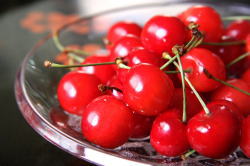 ●Strawberry - from carefully selected places in Japan